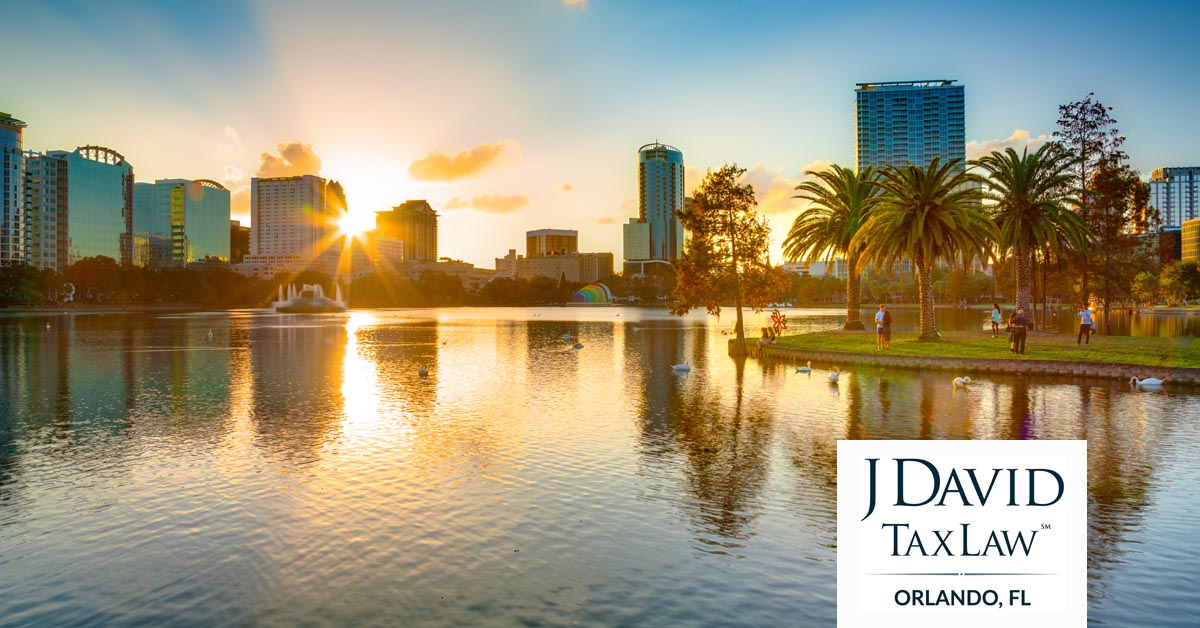 We Have Expanded to Serve the Orlando Market
Our Founder and Managing Partner's vision is for J David Tax Law to be Florida's Tax Firm. We are excited to announce we expanded our offices to serve the rising demand for tax law and sales tax lawyer services in the Orlando Metropolitan area.
Located Downtown in the Central Business District, West of Lake Eola, the Orlando Office can be reached at:
37 N. Orange Avenue, #500
Orlando, FL 32081
(407) 603-3962
Our core objective at this office is to represent IRS Business and Personal tax debt cases in the greater Orlando market as well as Orlando-based Florida Sales tax debt representation throughout Central Florida. The Tax Lawyers and Criminal Defense Lawyers in our Orlando office have vast experience with:
From the first call to our office in Orlando, FL, you will speak with an experienced tax professional that can discuss in-depth with you about your specific tax debt issues.

Our firm offers a no-cost, no-obligation consultation. During the consultation, our experienced team will evaluate your tax debt situation and discuss the options available to you. We will determine if you qualify for tax relief and if we can help you.

Upon becoming our client, our tax lawyer in Orlando, FL will perform an in-depth investigation to seek the best possible outcome for your tax situation. Your tax lawyer will aggressively fight for a resolution working directly with the State of Florida or the IRS regarding your case. We will keep you informed throughout every step of the process.

Our Commitment to Community Extends to Orlando

Our company is committed to providing excellent customer service and this will continue as we expand our offices to include the Orlando community. Our team of tax lawyers in Orlando has accepted the challenge to continue our company's commitment to client care and achieving successful outcomes for our tax clients in Orlando, FL. As residents of the community, our team in Orlando will seek to give back through the support of Orlando-focused charitable organizations and by being a caring corporate citizen in Orlando.