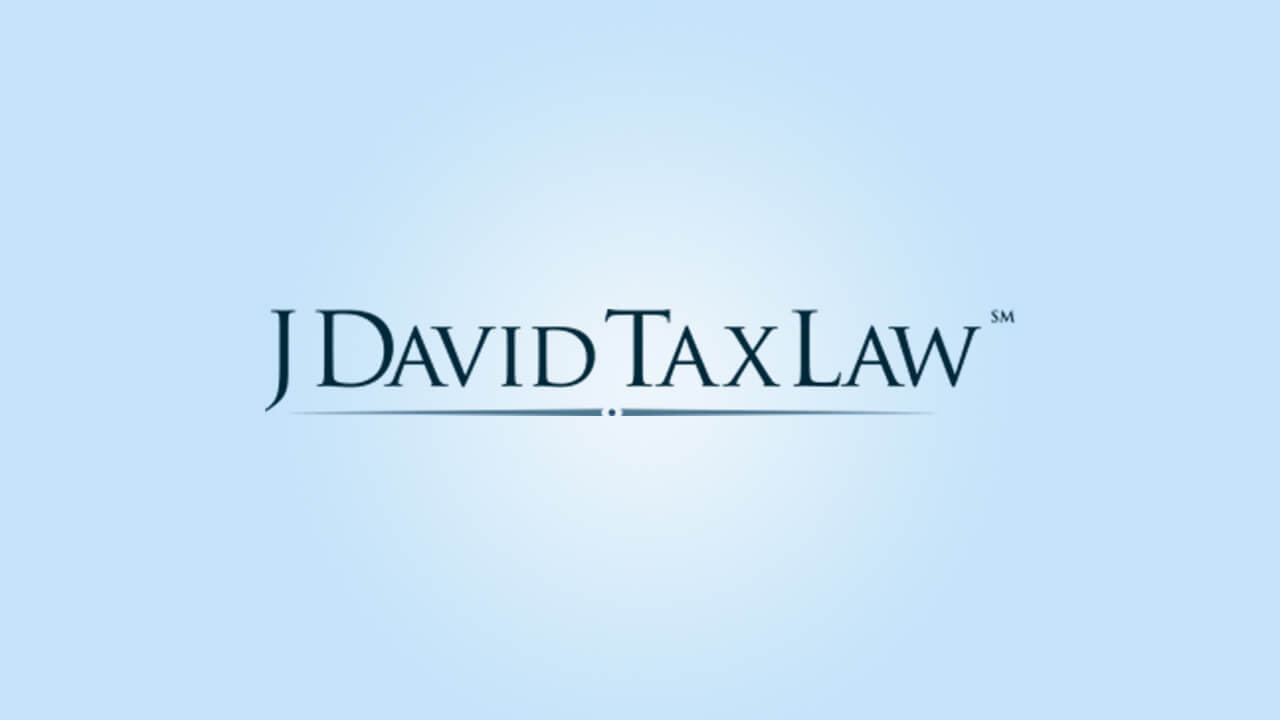 J. David Tax Law Wins Prestigious Client Satisfaction Awards & Partner Accolades
JACKSONVILLE, Fla., Feb. 26, 2019 – J. David Tax Law®, one of the nation's most established and recognized tax firms, is pleased to announce that the firm has been selected as a 2019 Best Tax Firm by Folio Weekly readers and its Managing Partner, Jonathan David Sooriash has been selected a 2019 Ultimate Tax Attorney by the Jacksonville Business Journal.
J David Tax Law® is a traditional tax firm that was created to help those under the heavy burden of IRS or State tax collections. The firm was founded by its Managing Partner, Jonathan David Sooriash to provide personalized attorney-based tax law services, to individuals and businesses at affordable fees. J. David Tax Law® operates under a simple principle, if they can help you, they will explain how, if they cannot, they will explain why. J. David Tax Law® has become nationally known for tax debt representation and these recent awards are validation of the focus and effort that the firm puts into client care and exceeding client expectations.
In its fifth year for 2019, the Jacksonville Business Journal Ultimate Attorney Award recognizes law firms and attorneys, "with exemplary professional talents and skills who demonstrate superior client care, leadership, charitable concern, and civic engagement."
J. David Tax Law® and Jonathan David Sooriash, will be honored at a ceremony held at The River Club on March 7th from 4:30 p.m. – 7:00 p.m. To view the full list of honorees, please visit the Jacksonville Business Journal 2019 Ultimate Attorney page.
About J. David Tax Law®
J. David Tax Law®, is an award-winning tax firm that represents individuals and businesses in all 50 states that have IRS, State, and State Sales tax debt, including IRS Wage Garnishment and Bank Levy Prevention/Removal, 941 Payroll Tax debts, Revenue Officer negotiations, Business Income Taxes, Civil and Trust Fund Recovery Penalties, Negotiated Affordable Installment Agreements, Penalty Abatement, IRS Tax Lien Removal, Offer in Compromise, Sales Tax Warrants, Fresh Start Program, and Back Tax Return Preparation. You will always work one-on-one with a tax attorney.
For a no-cost consultation with a tax debt expert call (877) 845-2460. For more information about our reputation Google "J. David Tax Law®" reviews to see what our Clients are saying about their experience.